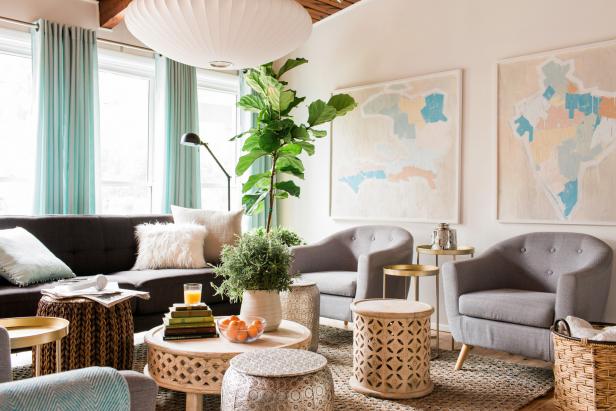 In today's world, feeling alone, lost, and surrounded by unfamiliar faces is easy. The feeling can be overwhelming, and you may need a place to relax, feel yourself, and be happy. That is why having a home that makes you feel comfortable, and a haven when you experience calmness and security is prudent. One way to make your home the best place to be and spend time with the people you love is to inject your personality. The place you live should uplift your spirits and help you unwind after a stressful day. It should be a place that makes you feel confident. In that case, we have compiled seven good ways of injecting personality into your home to make it more comfortable and welcoming.
Choose Comfortable Furniture
One way to liven up the space is by choosing the right type of furniture. Your furniture should be comfortable and functional based on your needs and preferences. Typically, the furniture you select clearly reflects your taste and style. If you like bright colors, look for popping shades, and don't forget to add blankets, pillows, and any other item that will enhance the look.
Liven Up the Entrance
Your entrance plays an integral role in showcasing your personality. So, make your home feel welcoming and warm by revamping your entry. For instance, add a photo gallery down the hallway to make it less boring. You can also invest in pivot doors to make your entryway inviting and set the mood for you and your guests.
Add Artwork
It will also be a good idea to add artwork to your space. Artwork is highly personal and can depict various experiences. If you are talented, you can paint something you like or buy ready-made artwork from your favorite art shop. The important thing is to ensure the pieces you choose blend well with the interior design.
Play with Colors
Think about this, when you have a baby on the way, you prepare their room with all sorts of bright colors like yellow, light blue, pink, etc. The same should apply to your new home. The color palate you choose for your home can say a lot about your personality. So, play with colors and pick something that pops to see how that works.
On the Space
If you have sufficient outdoor space, use it to insert your personality and make the home inviting. You can customize the yard by planting flowers, building fire pits, or adding outdoor furniture. Setting lounge chairs under a gazebo is fun to enjoy the summer, hold gatherings, and meditate.
Add Flowers
Adding nature to your indoors is an excellent way of purifying the air while beautifying the interior. It also creates a calm atmosphere, making your home more relaxing. So, look for your favorite natural flowers that thrive well indoors and add them to your space. If you must snip off the stems, put the flowers in a large bowl or vase to brighten the house.
Wrapping Up:
Whether renting or buying a new home, you can make it inviting and comfortable by adding some personality to the space. Try the above tips to make it your home and the best place to relax and have a good time and calm. Your personality will shine if you add details, accessories, and colors to your home.