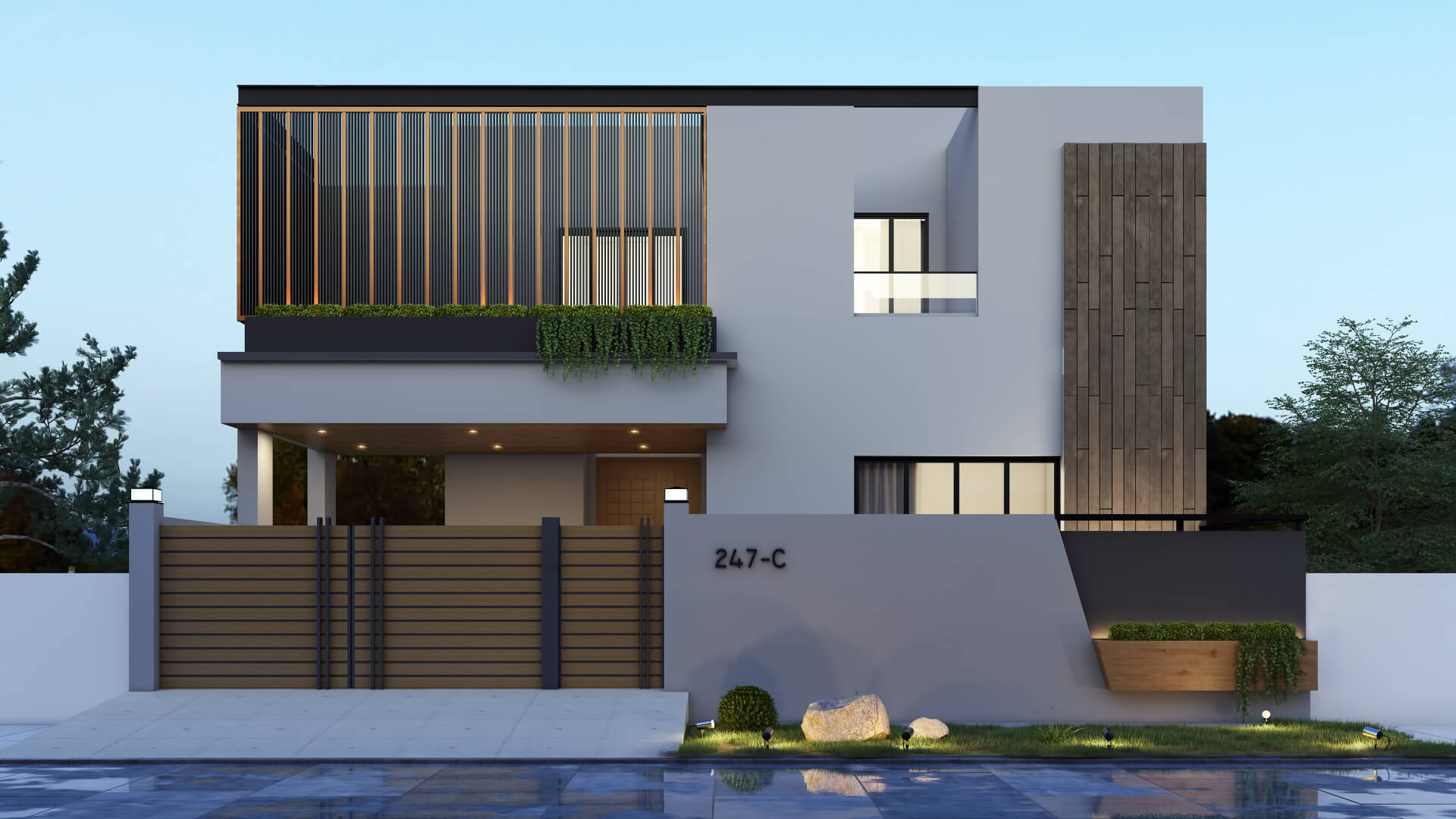 Interior design in Pakistan has evolved over the decades. The evolution of design has been immersed in the philosophy of spaces and buildings. In the cities and suburbs of Pakistan, you will find different architectural and interior designs according to cultural and geographical aspects.
For example, in Punjab, multi-story houses with open terraces and courtyards are typical. In contrast, houses in the country's northern region are usually small single-story units with minimal open areas. However, modern architects in Pakistan have been implementing international architectural trends in recent years. This includes Spanish white stone architecture, minimalist spaces, some forms of gray industrial building designs, and French geometric designs, where the change and transformations impact the home creation.
If you are thinking of reforming or building a house, we share the architectural trends currently happening in Pakistan, so you can choose the features that best suit what you want. Here we mention some of the best Pakistani house designs.
Minimalistic Architecture
Minimalist architecture is a form of design that connects with simplicity. Elegant structural design, minimal ornament, simplified angles, and geometric placements are the concepts that describe the approach more appropriately. In recent years, minimalism has emerged as a trendy home design in Pakistan. People here are now more inclined to reside in conscious spaces that resonate with a disorder-free philosophy and help create a naturally simplistic environment for the inhabitants to relax and settle in with the rooms.
Modern Architecture
Experimental and innovative are the words that best define a modern house. This style focuses on creating comfortable and functional house designs. In recent decades, modern architecture has emerged as one of the main trends in Pakistani house design. People wanted to opt for a contemporary style closer to the simplistic end.
The modern design of the house in Pakistan is defined by its prominent use of sharp lines to give the exterior an elegant look, supporting the wide overhangs of the roof to provide additional curtains in summer, excessive use of glass in construction in the form of large framed windows, glass walls, glass ceiling exterior facades, thick wooden doors, evolutionary front lifting design, etc.
French Architecture
French architecture is another prominent trend in Pakistani house designs. This form of architecture has two main construction styles: the expensive estate as châteaus (castles) and modest farm designs. It is a design that has motivated modern architects in Pakistan, who wanted to bring the trend of building large luxury residential buildings.
French architecture is known for its neutral color palettes, natural finishes, and ornamentation inspired by the natural environment. Houses have a focus on maintaining geometric symmetry throughout.
Industrial Architecture
Industrial architecture is something new for designs and trends in Pakistan. As the name suggests, this trend is inspired by the interior environment of warehouses, factories, and other industrial spaces that are often gray and unfinished.
While the style has bold, vital features such as exposed architecture and the notable use of suitable material, giving the house an edgy look, some subtle elements are present, including neutral colors, high ceilings, large designs, etc. These elements help to create the right balance between the rough and the classic.
Are you ready to know more about Pakistan's growing modern house design? We recommend you visit [iVisa], where you can find out everything about how to get the [eVisa to Pakistan].